Description
Collectively, buildings in the EU are responsible for 40% of our energy consumption and 36% of greenhouse gas emissions, which mainly stem from construction, usage, renovation and demolition.
"Primavera in Casa", a trademark of ADRE HYDROPOWER SRL., is the number one solution in Italy for property rehabilitation with a focus on energy efficiency and anti-seismic measures. Primavera in Casa provides services for full property renovation at minimum cost, thanks to the Italian "Superbonus" Law.
The Superbonus is an Italian law through which the Italian Government gives back 110% of renovation expenses to the property owners in the form of tax credits. The tax credits can be used to pay for bank loans conceded to finance the renovation costs and to construction companies.

This campaign aims at raising funds for:
cofinancing the renovation works at the "Condominio Via Lago di Bracciano" in Fonte Nuova (Province of Rome), which are currently in progress and are planned to be finished in the first half of 2023.
ADRE has a large pipeline of condominiums to begin restructuring and has already begun work on several others. These renovation works will make Italian buildings more energy-efficient, thus reducing CO2 emissions and costs for the owners.
This law is complex and the time between the start of the renovation to the cash out of the tax credit is long. ADRE performs the construction work and handles all the financing bureaucracy with the Bank to which the property owners can pay using the tax credits. The promotor seeks legal and fiscal support from expert companies who guarantee tax and legal due diligence on each project and also a provider for technical due diligence.
After raising 495.000€ in four successful campaigns (Italian Energy Superbonus I, II, III, IV) we have now decided to run more campaigns for the promotor's pipeline.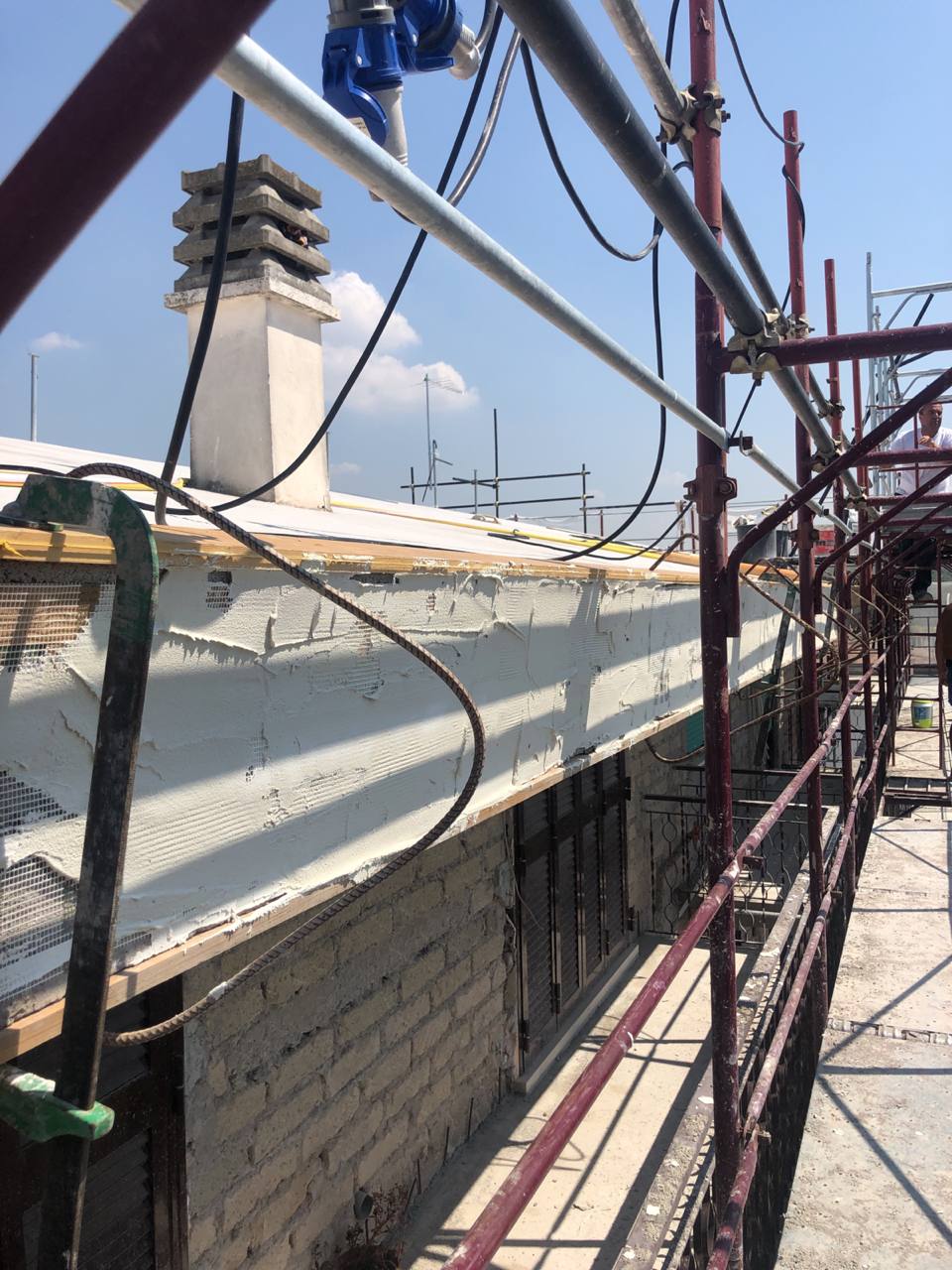 Financial viability
This loan serves as leverage for beginning more projects and growing ADRE's Primavera in Casa business. GoParity's investor's exposure to the investment is low since the estimated total investment for a new project is 500.000€. ADRE is heavily investing on this business with its own funds from the business activity and company equity. In addition, since ADRE sells a package with financing for homeowners, it is paid directly by banks and not by the homeowners.
Download Key Investment Information Sheet
The Promoter
About ADRE HYDROPOWER S.R.L.

ADRE HYDROPOWER SRL was founded in 2001 by Claudio Francesco Barbano in Rome (Italy) as a civil construction company. Over the years, it has entered Albania, Kosovo, Serbia, South America, Indonesia, and South Africa. investing in hydropower plants. In 2009, it entered Chile and Indonesia and recently South Africa.
In 2012, one of the company's projects (Albanian Hydropower Plant) received financing from the European Bank of Reconstruction, with an EU incentive for its contribution to CO2 emission reduction
With the implementation of the Superbonus law in Italy in 2019, ADRE created the project "Primavera in Casa", to rehabilitate buildings to make them safer and more efficient.
The Group currently employs 20 people, and it expects to hire 15-30 employees in the next months.
ADRE's financing was supported by ENEFIIN, as a GoParity Italian partner.

Business Model
ADRE's business model is based on a strong relationship with property owners managers. After the relationship is established, the company offers a full package to its client that includes financing, technical, fiscal and legal due diligence. The company's motto is "We buy your tax credit, we do all the works, you renovate your home at zero cost".
For the funding, ADRE partners with large Italian banks (IntesaSanPaolo and Banca Reale). For the tax and due diligence, it has a relationship with KPMG, Deloitte and Protos Engineering, other than a network of independent technical professional
After the contract is signed, the company starts the construction works, getting paid according to the work progress.
Operating In
Europe, South America, Africa
Industry
Hydro-eletric energy/Construction
Number of Goparity Loans
5